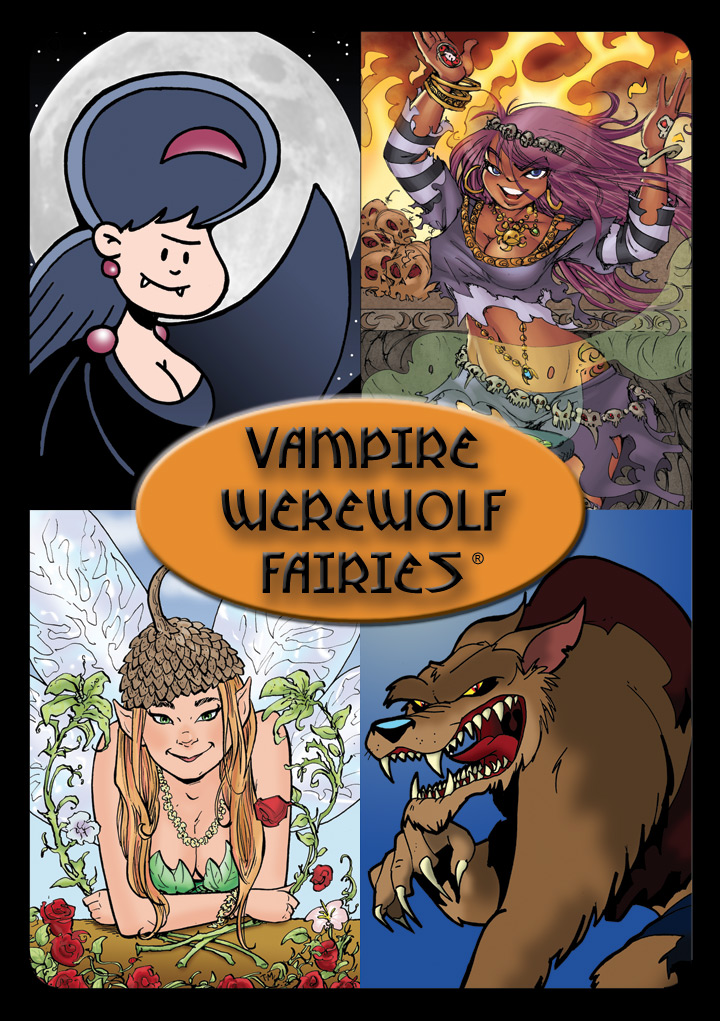 Can you become the ultimate mystical combo-creature?
Vampire Werewolf Fairies® is a fast-paced, tongue-in-cheek fantasy game where you become the magical characters of a vampire, werewolf, witch, or fairy, or combinations of all four. You race to collect objects in your Chest to help you or hurt your opponents, depending on which characters you become. With well known, award-winning artists and silly strategy, this is a quick, fun game for the whole family.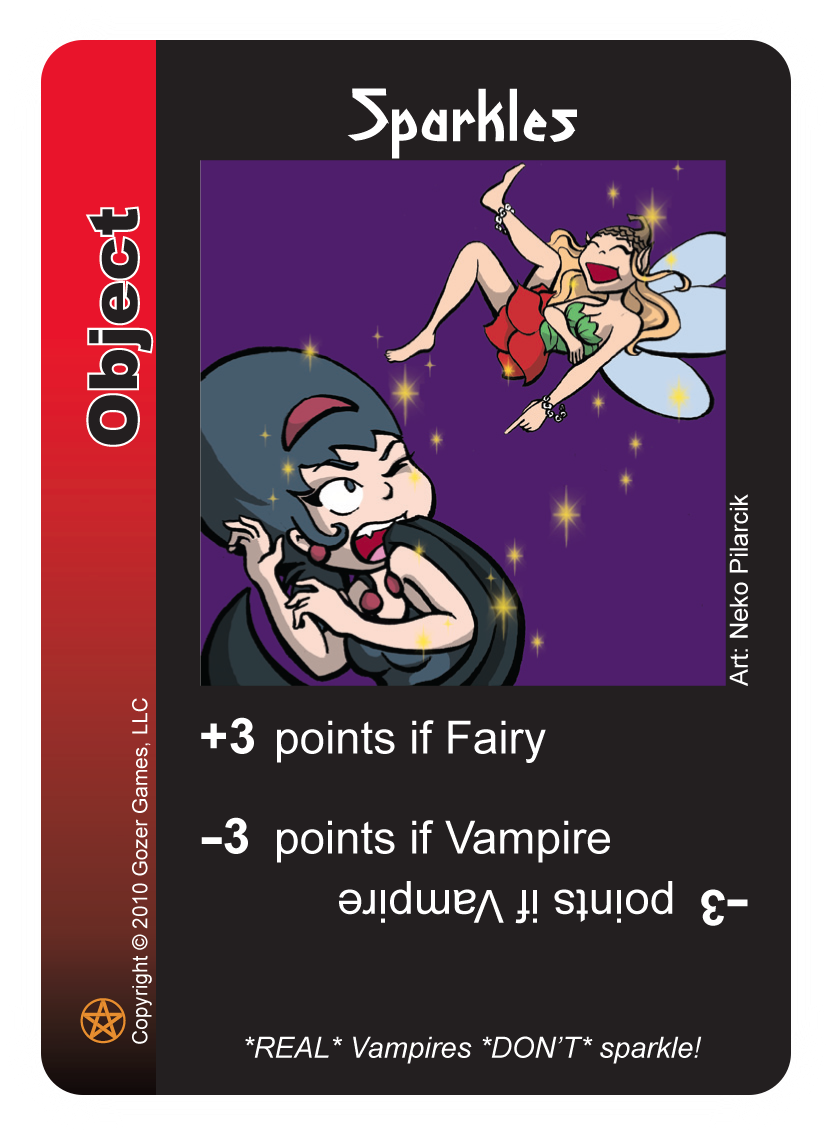 Vampire Werewolf Fairies® is a light-hearted card game that can be played by itself or together with Gozer Games' award-winning game, Zombie Ninja Pirates®. Some of the best known artists in the comics genre — Phil Foglio, John Kovalic, Randy Milholland, Terry Moore, and Neko Pilarcik — have created the outstanding and memorable artwork.
Vampire Werewolf Fairies® is a quick 20-30 minute card game for 2-6 players ages 13 and up. It can also be combined with Zombie Ninja Pirates and played up to 10 players.
Vampire Werewolf Fairies comes with 108 cards plus instructions.
Price: $17.95
Buy on Amazon